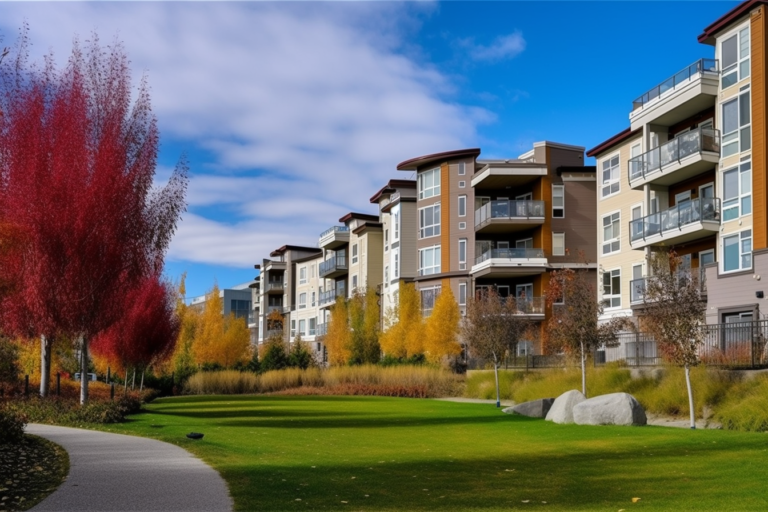 Welcome to Work4U Property Maintenance: Your Go-To Experts for Exceptional Property Maintenance Services in Calgary.
At Work4U Property Maintenance, we are committed to providing top-notch, professional property maintenance services to clients in Calgary and the surrounding areas. Our experienced team of skilled professionals ensures your property remains in pristine condition year-round. With our dedication to quality service and competitive pricing, you can trust us to deliver unparalleled results that exceed your expectations.  
To see our most recent work, check out our social media pages on Facebook, Instagram and TikTok!
Our Comprehensive Range of Services
We offer a wide array of property maintenance services designed to cater to the unique needs of residential and commercial clients, including:
Eavestrough Cleaning: Experience the innovative SkyVac system, which allows for efficient and precise eavestrough cleaning while prioritizing safety.

Yard Cleanup: Our spring and fall yard cleanup services ensure your outdoor spaces are always looking their best. We provide comprehensive spring lawn cleanups, including mowing, trimming, power edging, dethatching, core aeration, and debris removal.

Lawn Care Services: From mowing and trimming to aeration and fertilization, our lawn care services are designed to keep your turf healthy, green, and lush.

Small Landscaping Projects: Enhance your property's curb appeal with our landscaping solutions, including mulch and rock installations, tree and plant planting, and garden bed maintenance.

Tree Services: Our arboriculture experts provide tree trimming, small tree removal, and stump grinding services to ensure the safety and well-being of your property.

Pressure Washing Service: Revitalize your property's exterior surfaces with our professional pressure washing service, effectively removing dirt, grime, and stains.

Junk Removal Service: Trust our efficient junk removal service for decluttering and disposing of unwanted items in a quick and responsible manner. 
Why Choose Work4U Property Maintenance?
Quality Service: Our team of professionals is dedicated to providing exceptional customer service and delivering top-quality results for all your property maintenance needs.
Competitive Pricing: We offer affordable rates without compromising on the quality of our services, ensuring you get the best value for your investment.
Expertise: Our skilled and experienced team stays up-to-date with industry best practices, utilizing state-of-the-art equipment to deliver unparalleled results.
Tailored Solutions: We cater to the specific needs of each client, offering customized property maintenance solutions for residential and commercial properties alike.
At Work4U Property Maintenance, we take pride in our commitment to professionalism and excellence in every project we undertake. Optimize your property's appearance and value by choosing us as your trusted property maintenance partner in Calgary. Contact us today for a free quote, and let's transform your property together.