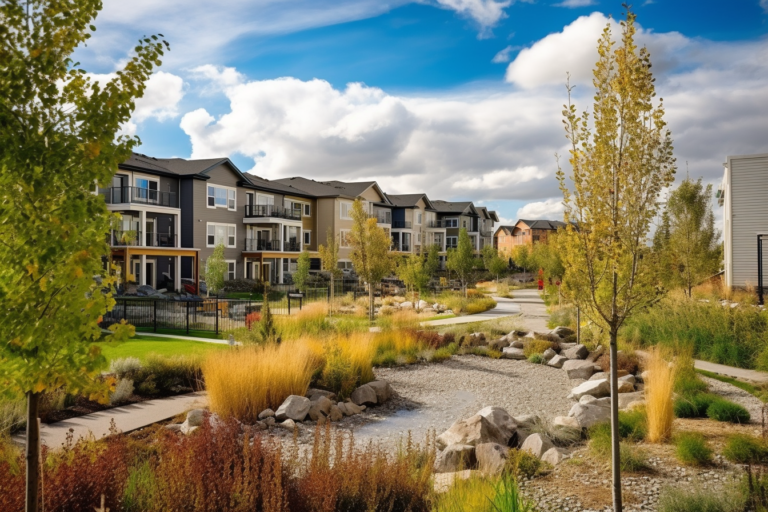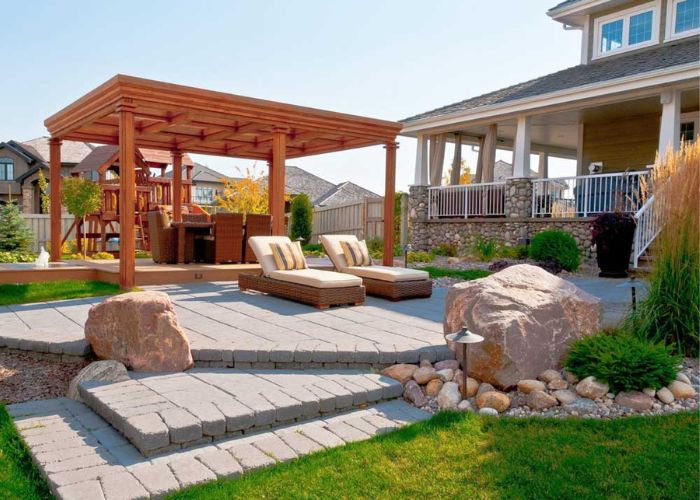 At Work4U Property Maintenance, our professional landscaping services are designed to transform your outdoor spaces into beautiful and functional areas that reflect your unique taste and style. Our experienced team of landscaping experts works closely with you to create custom solutions tailored to your property's needs, delivering exceptional results that elevate your property's curb appeal and value.
Our Comprehensive Landscaping Services
We offer a wide range of landscaping services to suit your preferences and requirements, including:
Mulch and Decorative Rock Installations: Enhance your garden beds and landscape design with our high-quality mulch and decorative rock installations, perfect for both front and back yards.

Boulder Gardens: Create a striking focal point in your landscape with our expertly designed and installed boulder gardens, adding natural beauty and dimension to your outdoor space.

Garden Design and Installation: Our team collaborates with you to design and install stunning gardens tailored to your property, incorporating your choice of plants, features, and materials.

Tree Planting/Flower Planting: Boost your property's aesthetics and environmental benefits with our professional tree and flower planting services, carefully selecting species that thrive in your specific location.

Replacing Grass with Mulch or Rock: Reduce maintenance and water usage by replacing traditional grass with attractive and low-maintenance mulch or rock options.

LED Garden Light Installations: Illuminate your outdoor spaces and enhance your landscape's ambiance with our energy-efficient LED garden light installations, designed for beauty and functionality.

Edging and Borders: Define your garden beds and pathways with our elegant edging and border solutions, creating a polished and organized appearance.

Outdoor Features: Elevate your landscape design with our custom outdoor features, including fireplaces and small water features that add visual interest and functionality to your property.
Why Choose Work4U Property Maintenance for Your Landscaping Needs?
Professionalism: Our team of experienced landscaping experts is dedicated to delivering exceptional results while adhering to the highest standards of quality and professionalism.
Customization: We work closely with you to create personalized landscaping solutions that cater to your unique preferences, style, and property requirements.
Comprehensive Services: Our wide range of landscaping services ensures we can address all aspects of your project, from design and installation to maintenance and enhancements.
Customer Satisfaction: We are committed to providing excellent customer service and ensuring your complete satisfaction with our landscaping services.
Transform your property's outdoor spaces with the help of Work4U Property Maintenance's professional landscaping services. Contact us today to discuss your landscaping needs and schedule a consultation with our team of experts. Let us help you create the beautiful and functional outdoor space you've always dreamed of.
✅ Landscaping and Plant/Tree Installation
✅ River Rock/Mulch
✅ Landscaping and Irrigation
✅ And More